Zibo FOVO Advanced Material Co.,Ltd is the design, development, production, sale set in one of the morden enterprise. Our main products are polycrystalline mullite fiber board(PMF board), polycrystalline alumina fiber board, polycrystalline fiber, ceramic fiber, all types of muffle furnace chamber and resistance furnace chamber and irregular shaped products.
Our factory covers an area of more than 53000 square meters, has more than 30000 square meters of modern standard factory building. We have professional team engaged in designing, developing, producing and sales. We focus on our quality from raw material to packing and transportation, each process is strictly controlled.
They are mainly used at metallurgy, chemistry, electron, ceramics, scientific research institutions and high temperature industrial kiln lining in other industries, saving energy from 10% to 40%. Now our products are mainly exported to India, Russia, South-East Asia and Middle East areas.
Zibo FOVO commit to energy-saving, protect environment, respect nature and better life.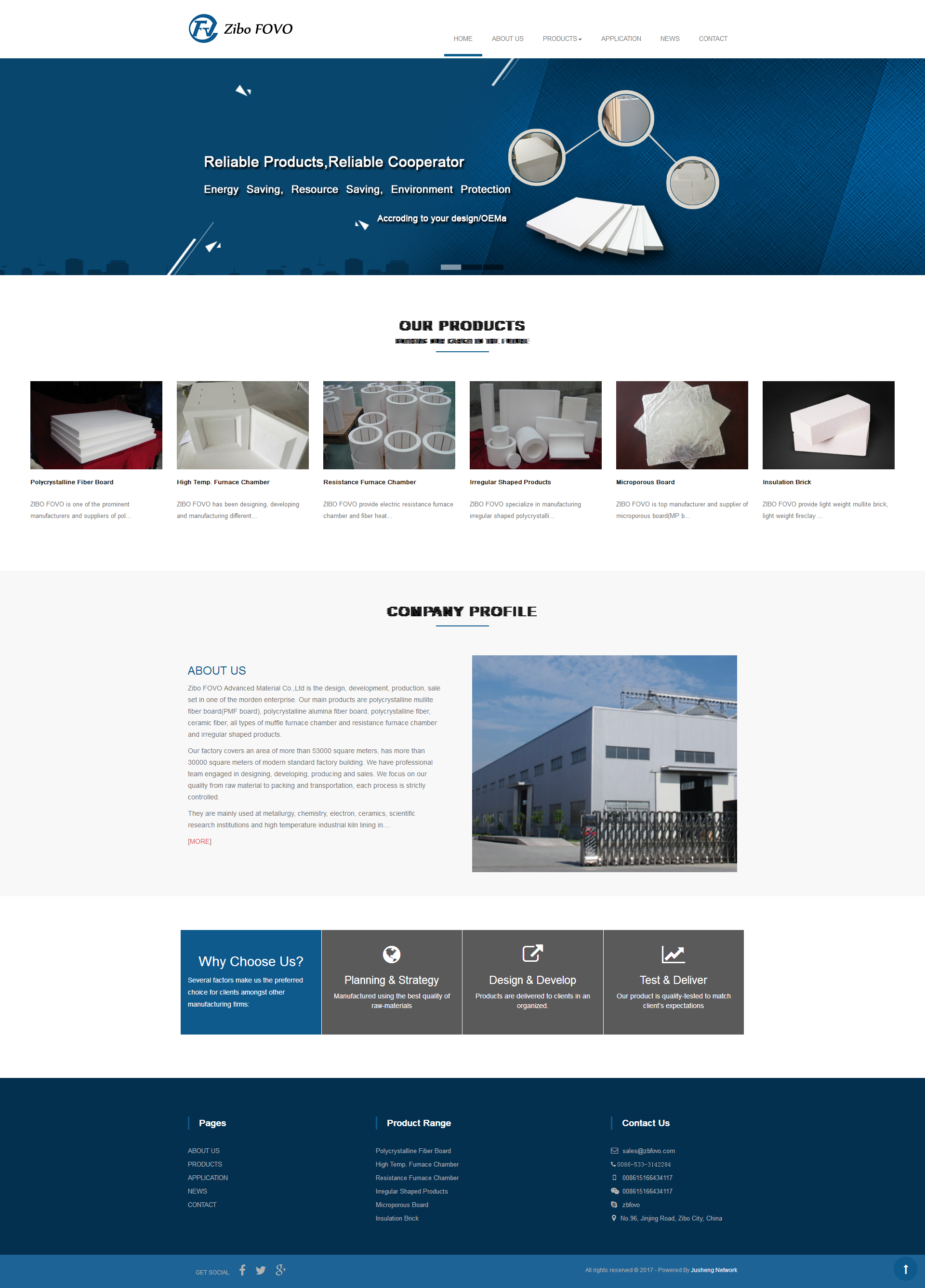 演示网址:
http://www.zbfovo.com/